Listen on Apple Podcasts · Spotify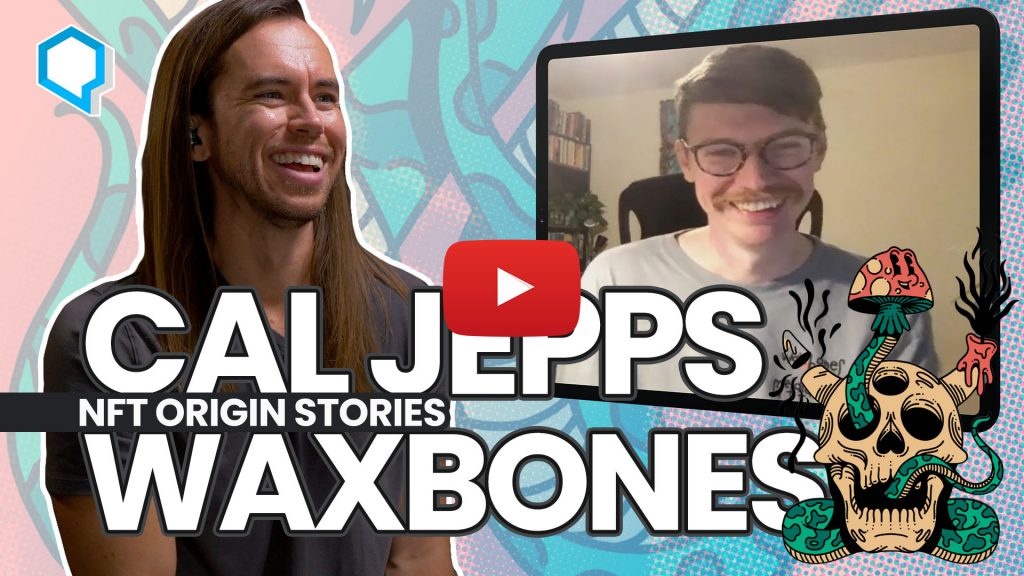 This week, my conversation with the amazing NFT artist known as Waxbones. Cal's art has an instantly recognizable style that I absolutely adore. He juxtaposes the 1930's rubber hose cartoon style with black work tattoos to create a sort of whimsical macabre.
We dive into Cal's origin story and learn about the product that he created to launch the name Waxbones. We discuss the challenges of balancing a full-time job with NFTs and a family. And Cal considers whether a full-time NFT career is in his future.
We also talk about Ethereum vs Tezos vs Solana from the artist's perspective, how to establish an equitable relationship between artists and developers, and much more. This is a wonderful conversation and I know you'll love it as much as I did.
---
Check out my small NFT project, Live Before You Die, at LiveBeforeNFT.com
Subscribe to Starting Now on Apple Podcasts, Spotify, YouTube, or wherever you listen to podcasts.
And, finally, if you're enjoying our podcasts and care to learn more about us, at SPYR we build minimalist businesses and we help you start your own here at BYLT.
Some of the links above may be affiliate links which means that I earn a small commission from qualifying purchases at no additional cost to you.
---
Love this episode? There's more!
---
Transcript
Coming soon