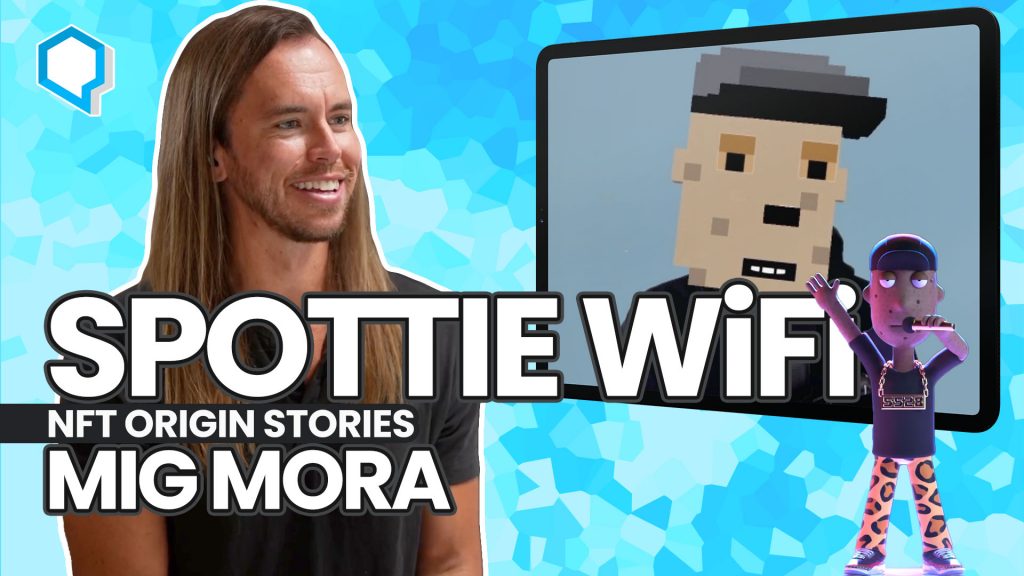 The one and only, Spottie WiFi.
My mind was blown when I saw a photo of Spottie performing at ApeFest and realized that I knew him from his days touring the Midwest!
Mig's a killer musician who somehow managed to achieve the monumental task of getting a law degree while performing 3-5 shows a week as a touring artist.
After nearly a decade long hiatus from music, he came back as Spottie WiFi where he's set the bar when it comes to building brand alongside NFT IP.
Here the thing: Mig didn't build a CryptoPunk brand. He isn't drafting off of the CryptoPunk name as typically happens in the NFT space.
Instead, he's built a brand and business that has his CryptoPunk at its core. You can almost say that Punk #5528 is the mascot for the Spottie WiFi brand rather than the Spottie WiFi brand being the #5528.
It sounds like semantics, but the way he's used his CryptoPunk as a starting off point, a rough sketch of sorts, and has built up on the framework from there is a work of genius.
I genuinely believe Mig's found a way to tread new ground when it comes to NFT IP and brand development and there's so much that can be learned from diving into his story.
I didn't even mention the impact he's had on the music industry, garnering enough attention to even get a nod from Snoop Dogg himself.
More about Spottie: SpottieWifi.io
---
Enjoying the show? Let me know on Twitter! I'm @jeffSARRIS.
Do you need help developing your brand and business? Work with me at SPYR!
Mint or collect NFTs from projects that I've worked on:
Watch Starting Now on YouTube or listen and subscribe on Apple Podcasts, Spotify, or wherever you get your podcasts.
---
A huge thanks goes out to Amara Andrew for handling the live video production on Starting Now. Follow what she's up to or hire her for your video production needs at ByAmara.com!
---
Some of the links above may be affiliate links which means that I earn a small commission from qualifying purchases at no additional cost to you.
---
Love this episode? There's more!