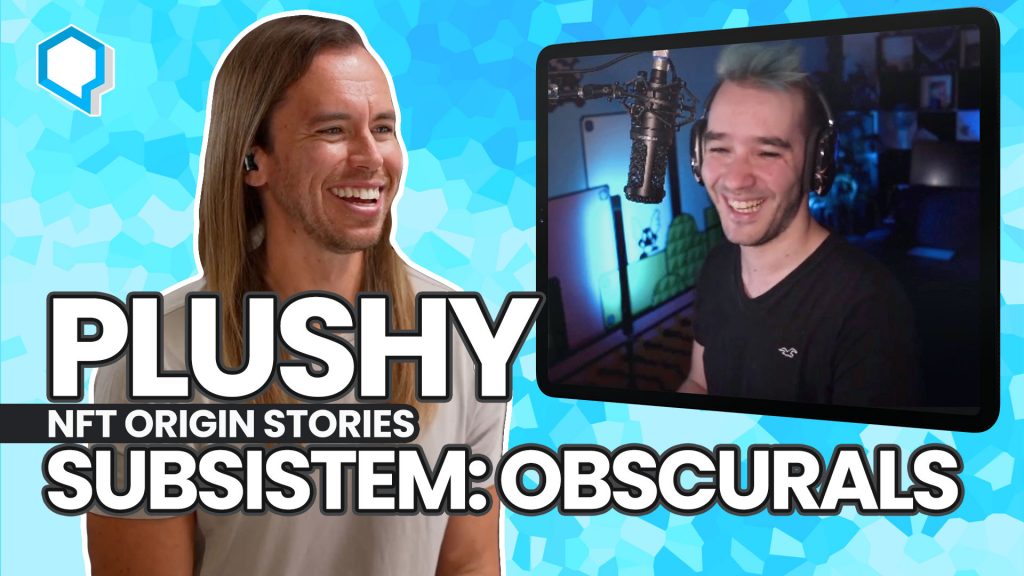 Plushy, aka Samir Korbi, is a 3-D artist, content creator, streamer, Nintendo Shoutcaster, TV host, and one of everyone's favorite people in all of NFTs.
We, of course, dive into Plushy's origin story, but we also get a first look at his long awaited NFT project, Subsistem: Obscurals. Obscurals are the first ever stereogram NFT (remember Magic Eye images?) coupled with paper craft.
In a world where every NFT project feels the same, Plushy's creating something truly unique.
Learn more at subsistem.io
And follow Plushy at @plushywush
---
Enjoying the show? Let me know on Twitter! I'm @jeffSARRIS.
Do you need help developing your brand and business? Work with me at SPYR!
Mint or collect NFTs from projects that I've worked on:
Watch Starting Now on YouTube or listen and subscribe on Apple Podcasts, Spotify, or wherever you get your podcasts.
---
A huge thanks goes out to Amara Andrew for handling the live video production on Starting Now. Follow what she's up to or hire her for your video production needs at ByAmara.com!
---
Some of the links above may be affiliate links which means that I earn a small commission from qualifying purchases at no additional cost to you.
---
Love this episode? There's more!