Listen on Apple Podcasts · Spotify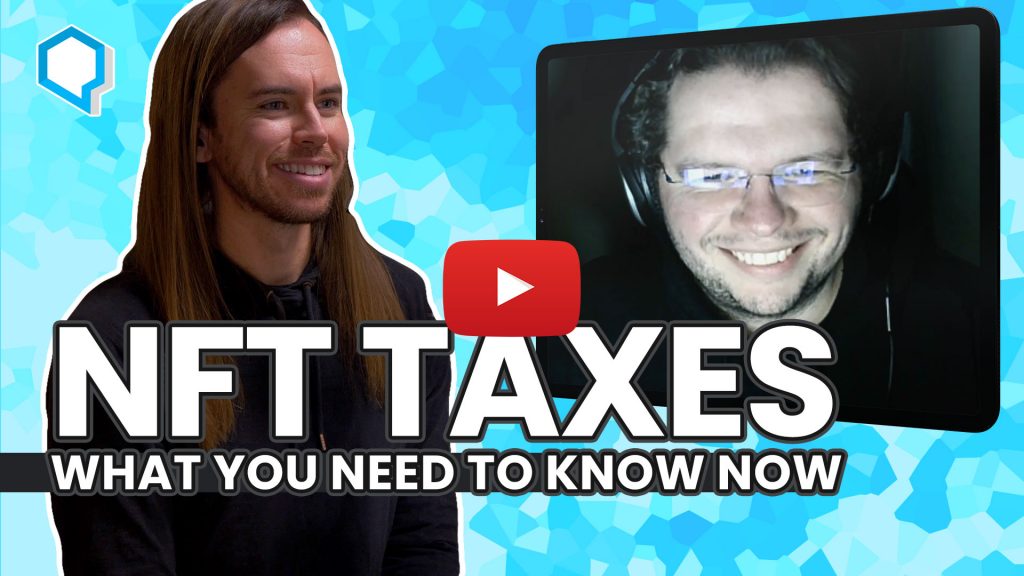 This week, I talk to the NFT CPA, Alex Roytenberg, to learn everything we need to know about NFT and crypto taxes.
This was an enlightening episode. We learn how Alex found his way into crypto and NFT tax account, and then Alex answers these questions and more:
00:00 Intro
04:54 How much of an impact state laws play in tax accounting.
06:39 What is safe harbor?
14:10 As an accountant, how Alex is dealing with the vacuum of information from the IRS.
16:44 What are the ramifications of ignoring crypto and NFT taxes?
18:03 What actually is an audit and why is it a concern?
22:45 Can I avoid paying taxes by just secretly keeping everything in my Metamask wallet?
27:34 What's the difference between tax planning and tax avoidance?
29:20 Do I have to claim airdrops ($ENS, $SOS, etc) on my taxes? Domain in control and how timing your claim of an airdrop can be to your detriment.
40:51 How often do artists and creators need to convert to stable coin or fiat to be prepared for taxes?
42:30 What percentage of income from an NFT project should be put aside for taxes?
44:34 When is it a taxable event for a developer or other crypto service provider?
46:03 Is holding an NFT that's increased in value a taxable event?
50:06 Is an NFT trade a taxable event?
53:03 Is there tax liability when selling an NFT for a profit and immediately reinvesting it into other NFTs?
55:08 Since crypto is fungible and I've bought at many different prices, how do I determine which ETH I'm spending at any given time?
56:51 How to reduce your cost basis across wallets.
01:02:18 What can we do to reduce our NFT tax burden?
01:03:07 What is the wash sale rule and is it something we need to be concerned with this year?
01:06:41 What does an accountant need to do your crypto/NFT taxes?
01:09:09 How much does it cost for crypto/NFT tax accounting?
01:10:04 How should someone be planning now to be better prepared for taxes next year?
01:13:04 For a 100 ETH, verified project that hasn't already converted any ETH to fiat or stable coin for taxes, what can they do today?
01:14:51 How to find an accountant versed in NFTs and crypto.
Follow Alex @TheNFTCPA on Twitter.
This episode's POAP was illustrated by Badfroot.
---
How to Claim your POAP
This episode's POAP is extremely limited and will be available for the 24 hours after this episode was published.
It's simple to claim your POAP, but for my full tutorial and explanation about what they are and how to use them, click here: RYPS.co/poap
If it's still within the 24 hour window and you find that the secret word has run out, simply follow and DM me on Twitter (@jeffSARRIS) and I'll have a small allotment of additional download links set aside.
---
If you're interested in sponsoring an episode of Starting Now, send me a DM on Twitter or contact me here!
---
Subscribe to Starting Now on Apple Podcasts, Spotify, YouTube, or wherever you listen to podcasts.
And, finally, if you're enjoying our podcasts and care to learn more about us, at SPYR we build minimalist businesses and we help you start your own here at BYLT.
Some of the links above may be affiliate links which means that I earn a small commission from qualifying purchases at no additional cost to you.
---
Love this episode? There's more!
---
Transcript
Coming soon