Listen on Apple Podcasts · Spotify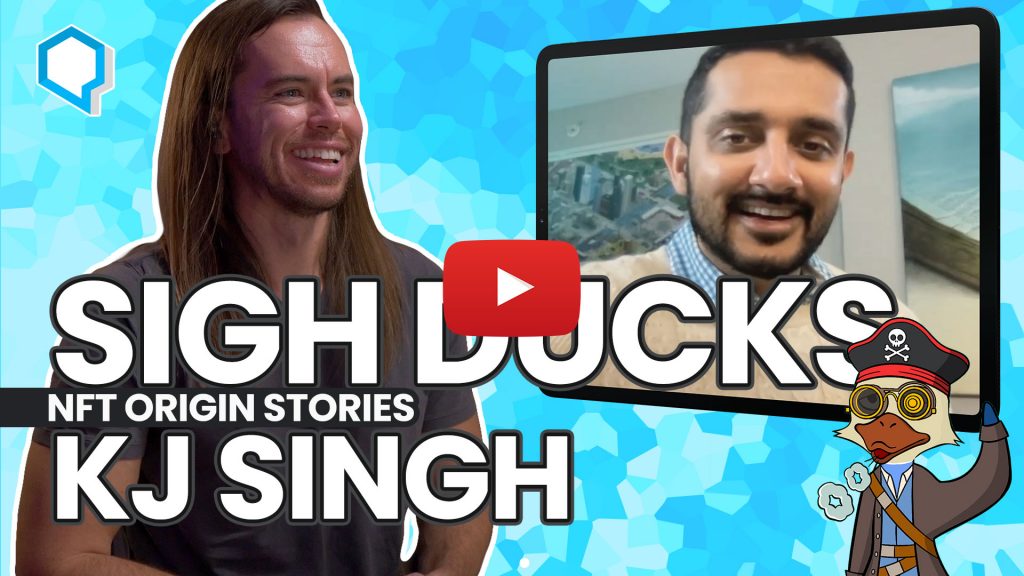 This week, my conversation with KJ Singh, developer and co-creator of the Solana NFT project, Sigh Ducks.
We dive into KJ's origin story as a software engineer and entrepreneur. We learn how experiencing NFT rug pulls firsthand inspired him to create a project that's in it for the right reasons. We talk about the importance of building a team, how to maintain an active community, Solana vs Ethereum NFTs and why KJ chose Solana, where to start with a Solana generative NFT project, and much more!
---
How to Claim your POAP
This episode's POAP is extremely limited and will be available for the 24 hours after this episode was published.
It's simple to claim your POAP, but for my full tutorial and explanation about what they are and how to use them, click here: RYPS.co/poap
If it's still within the 24 hour window and you find that the secret word has run out, simply follow and DM me on Twitter (@jeffSARRIS) and I'll have a small allotment of additional download links set aside.
---
If you're interested in sponsoring an episode of Starting Now, send me a DM on Twitter or contact me here!
---
Subscribe to Starting Now on Apple Podcasts, Spotify, YouTube, or wherever you listen to podcasts.
And, finally, if you're enjoying our podcasts and care to learn more about us, at SPYR we build minimalist businesses and we help you start your own here at BYLT.
Some of the links above may be affiliate links which means that I earn a small commission from qualifying purchases at no additional cost to you.
---
Love this episode? There's more!
---
Transcript
Coming soon