Listen on Apple Podcasts · Spotify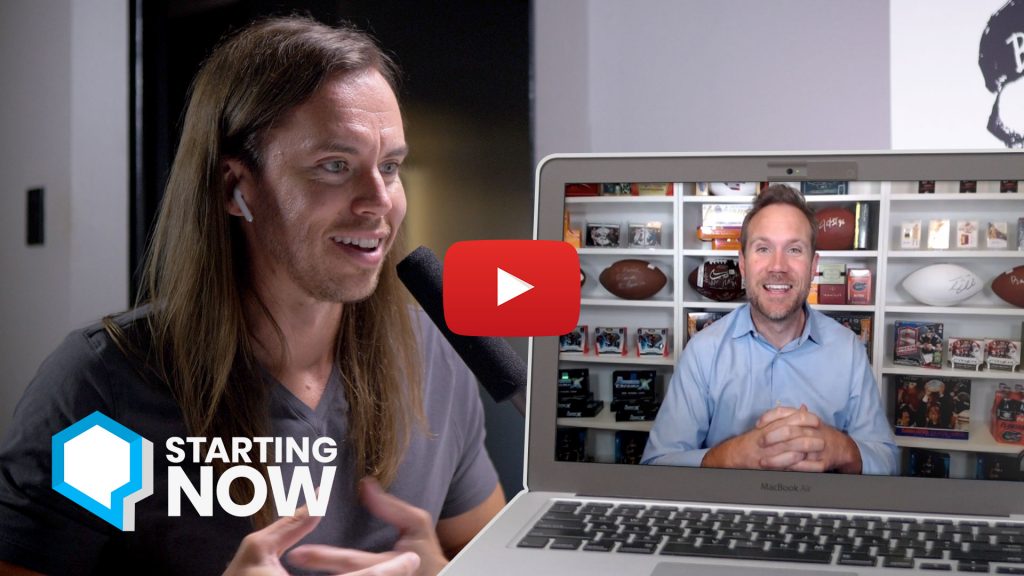 Today's guest is entrepreneur and investor, Geoff Wilson. By day Geoff runs the growth and innovation agency Three Five Two and by night he's the Sports Card Investor. Sports cards have seen a boom as of late and through his YouTube channel and website, Geoff provides the tools and education to help you invest in sports cards. Yes, sports cards can be a worthy investment.
Geoff has an immense amount of experience, so whether you're starting an agency or curious about the world of sports card investing, I think you're gonna love this episode.
Subscribe to Starting Now on Apple Podcasts, Spotify, YouTube, or wherever you listen to podcasts.
---
Love this episode? There's more!
---
Transcript
Coming soon.