Listen on Apple Podcasts · Spotify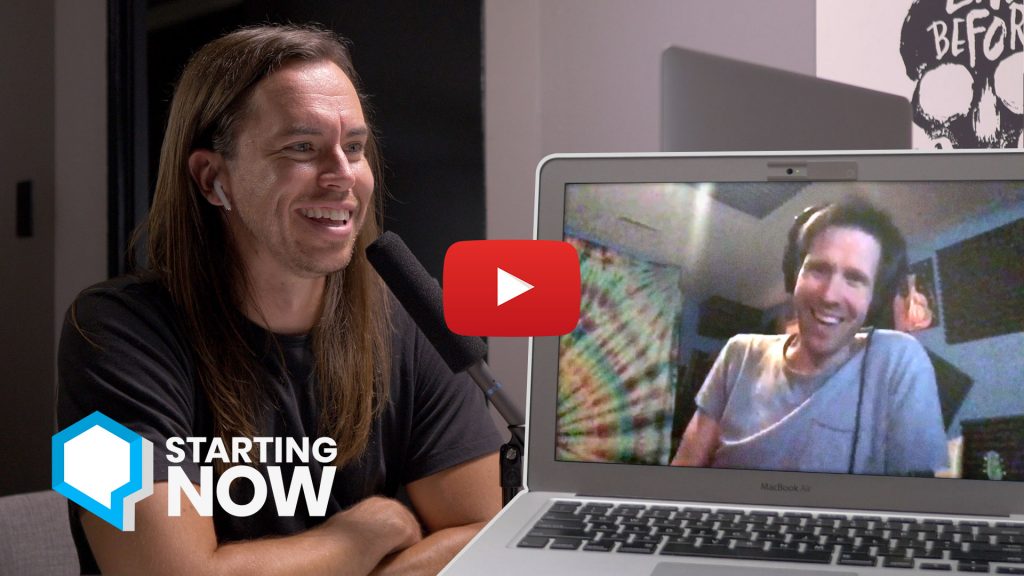 In this episode of Starting Now I'm joined by Grammy nominated Singer/Songwriter and Producer, Chris Sernel.
Since the early 2000s Chris's passion for branding and marketing has set him apart in the music industry.
Along with being massively talented, Chris will out hustle anyone, believing that hustle is just as important as talent.
Chris was ahead of his time when he went against conventional wisdom to start his own record label and when he used merch and creative marketing to create a successful band that was shrouded in mystery and perplexed the major record labels.
And that only scratches the surface, Chris has gone on to write and produce for artists like Cee Lo Green (Grammy nominated), Weezer (Grammy nominated), Jason Derulo, movies like Lego Batman and Lego Ninjago, TV Shows, video games, and commercials.
Chris is a great example of someone who's recognized the importance of standing out and has found ways to do so through creativity and hard work.
I hope you find his story as inspiring as I do.
Mentioned in this Episode
Oh, Hush! (Wikipedia)
Oh, Hush! on Spotify
LEGO Batman Movie: Friends Are Family – Oh, Hush!
LEGO Ninjago Movie: Found My Place – Oh, Hush!
What Part of Forever – Cee Lo Green (written/produced by Oh, Hush!)
Clorox Commercial: Endless Possibilities – Oh, Hush!
Nutella Commercial: Happy Place – Oh, Hush!
Escape from Earth on Spotify
Making the Band Coca-Cola Commercial featuring Escape from Earth
Follow Chris
@OhHushMusic on Twitter
@ChrisSernel on Instagram
Subscribe to Starting Now on Apple Podcasts, Spotify, YouTube, or wherever you listen to podcasts.
---
Love this episode? There's more!
---
Transcript
Coming soon