Listen on Apple Podcasts · Spotify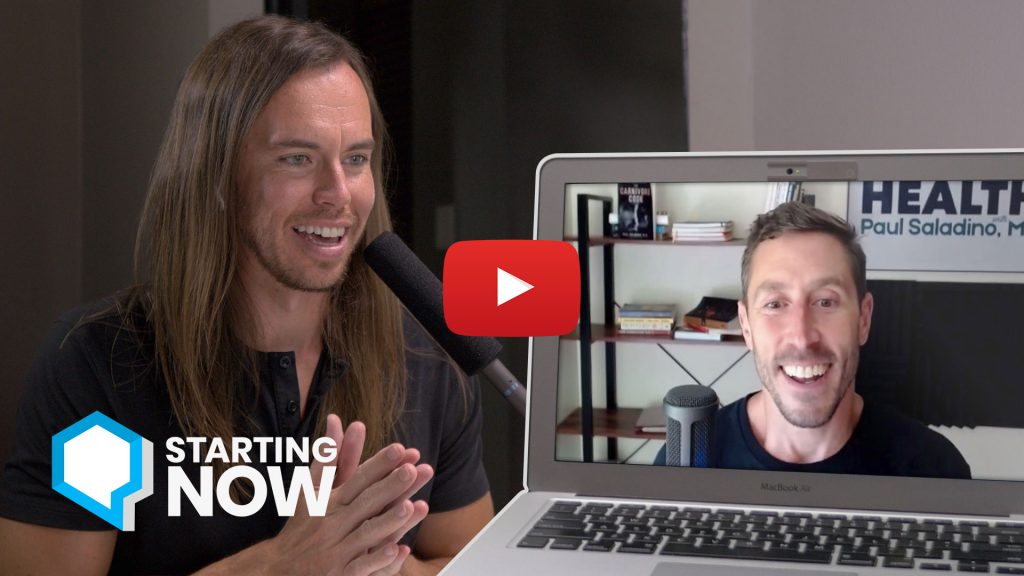 In this episode of Starting Now I'm joined by Dr. Paul Saladino, the Carnivore MD. Through his practice, his book, and his podcast, Paul helps people reverse autoimmune issues, chronic inflammation, and mental health issues with the Carnivore Diet.
Paul busts the myth that we need to eat plants and explains why animal foods are instead the preferred source for all of our nutritional needs.
We also dig into how Paul has been able to expand his reach and impact by going from MD to writer and speaker. And finally, we get a sneak peek at Paul's brand new business, Heart & Soil, where he's making nose to tail eating more accessible than ever.
More from Paul
Carnivore MD – Paul's website
Heart & Soil Supplements – Paul's new nose to tail, food-based supplement line
Subscribe to Starting Now on Apple Podcasts, Spotify, YouTube, or wherever you listen to podcasts.
---
Love this episode? There's more!
---
Transcript
Coming soon