Listen on Apple Podcasts · Spotify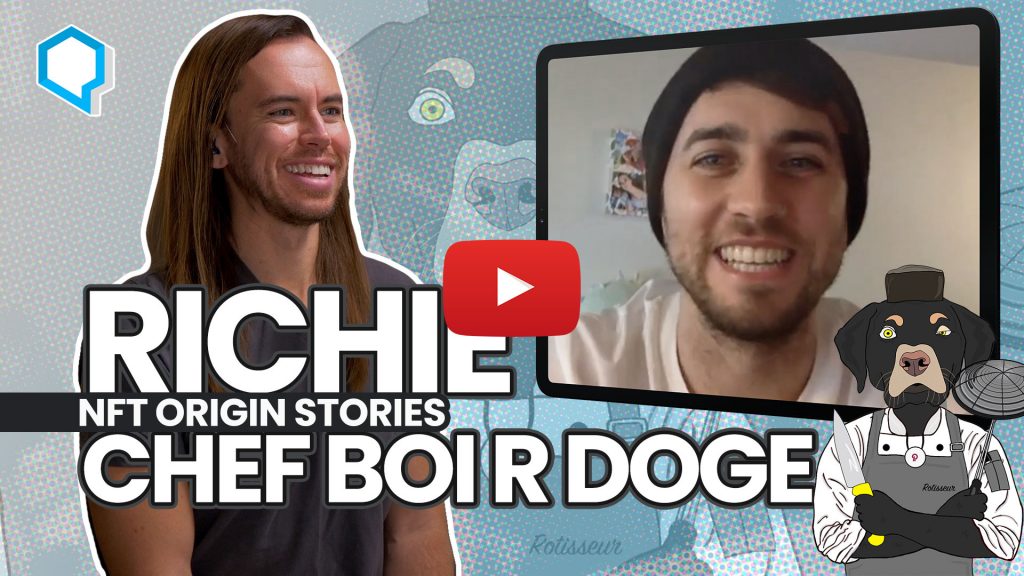 [SPONSORED EPISODE] (details below)
This week, my conversation with High Heat Richie, chef, artist, and creator of the Chef Boi R Doge NFT project.
We dive into his origin story, we talk about social media and how he garnered over 100M views on TikTok, how doing something he loves has allowed him to keep going, how doodling became a valuable tool for his ADHD, how he found his development team for his project, and more.
---
SPONSORED EPISODE
This episode was sponsored by Richie from Chef Boi R Doge.
In the past I've had to unfortunately turn people away who've reached out to be featured on Starting Now. It takes a lot of time to produce a show the way that I do and since I curate all the guests based on the communities I'm involved in, I already have months of guests lined up.
That said, I'm now offering sponsored episodes to creators who wouldn't otherwise get featured on the show, but still want a video deep dive into their origin story.
These episodes are exactly the same as normal. We dive into the guest's NFT origin story and talk about the project. But by offering episode sponsorships for a nominal fee, projects and artists not already on my radar get to jump the line and get their own episode.
This has the added benefit of also helping me pay the bills since everything I do for the show is free :)
If you're interested in sponsoring an episode of Starting Now, send me a DM on Twitter or contact me here!
---
Check out my small NFT project, Live Before You Die, at LiveBeforeNFT.com
Subscribe to Starting Now on Apple Podcasts, Spotify, YouTube, or wherever you listen to podcasts.
And, finally, if you're enjoying our podcasts and care to learn more about us, at SPYR we build minimalist businesses and we help you start your own here at BYLT.
Some of the links above may be affiliate links which means that I earn a small commission from qualifying purchases at no additional cost to you.
---
Love this episode? There's more!
---
Transcript
Coming soon