Listen on Apple Podcasts · Spotify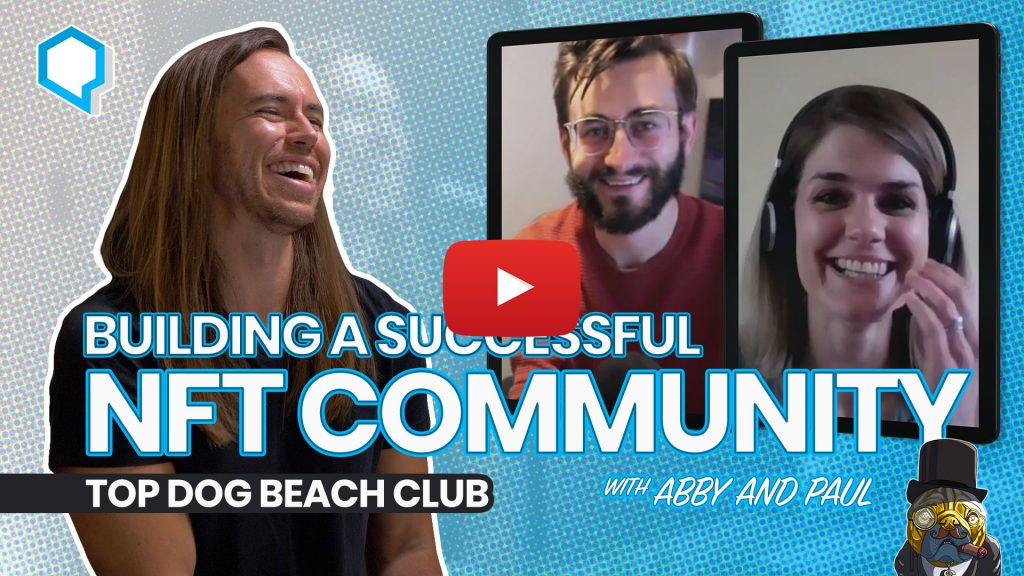 The NFT space has exploded as of late. This is the first of many episodes where I'll be exploring NFTs and talking to artists and creators who are doing something special in the space. We're at day one, so there is so much opportunity. If you're an entrepreneur or a budding one, I highly recommend that you dive in, join some communities, and get a feel for exactly what's happening.
Today my guests are Abby Mansfield and Paul Price of Top Dog Beach Club. In this episode we explain what NFTs are, why we're at day one of the space and we dive into Abby and Paul's stories to learn about their journey to starting the Top Dog Beach Club.
In just a couple hours after this chat the project sold out, but you can still join the community on the aftermarket. Be sure to check it out topdogbeachclub.com before it's too late!
Subscribe to Starting Now on Apple Podcasts, Spotify, YouTube, or wherever you listen to podcasts.
And, finally, if you're enjoying our podcasts and care to learn more about us, at SPYR we build minimalist businesses and we help you start your own here at BYLT.
---
Love this episode? There's more!
---
Transcript
Coming soon