Listen on Apple Podcasts · Spotify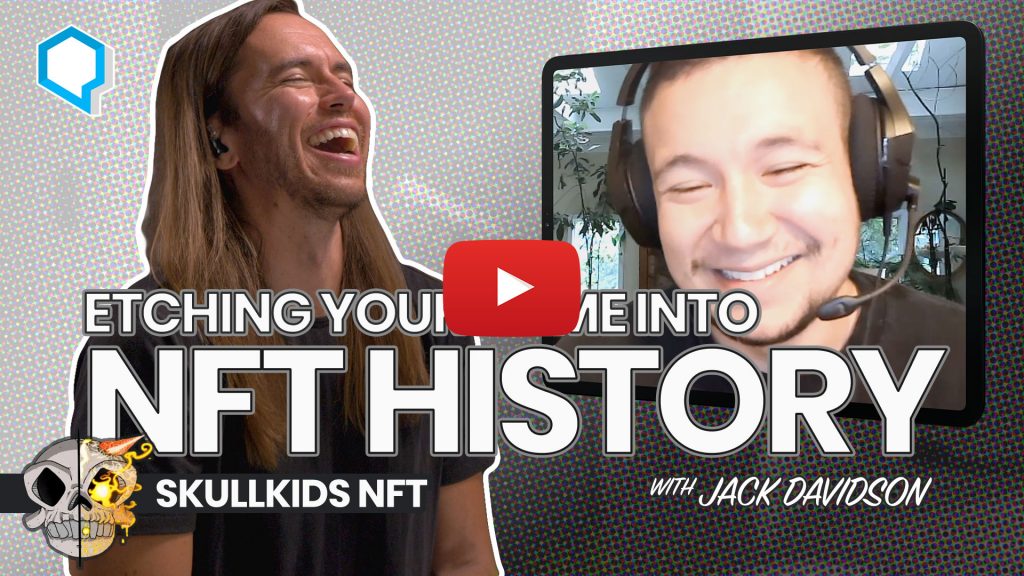 Before NFTs, Jack was unknown as an artist. But in just 2 months he's built a community of fans who have an insatiable need for his SkullKids. As a result over 60 ETH has been traded in just 2 months (around $120,000).
Early on Jack learned that opportunity is out there if you "knock until your knuckles are white. The worst thing they can tell you is no."
He will say that he's always had a little luck in his pocket, but the truth is that he's made his own. By his own account, the secret recipe to his success is giving a shit.
Whether you're an artist looking for collectors or a budding entrepreneur seeking opportunity, this conversation is a masterclass in achieving your goals.
Subscribe to Starting Now on Apple Podcasts, Spotify, YouTube, or wherever you listen to podcasts.
And, finally, if you're enjoying our podcasts and care to learn more about us, at SPYR we build minimalist businesses and we help you start your own here at BYLT.
Some of the links above may be affiliate links which means that I earn a small commission from qualifying purchases at no additional cost to you.
---
Love this episode? There's more!
---
Transcript
Coming soon