Listen on Apple Podcasts · Spotify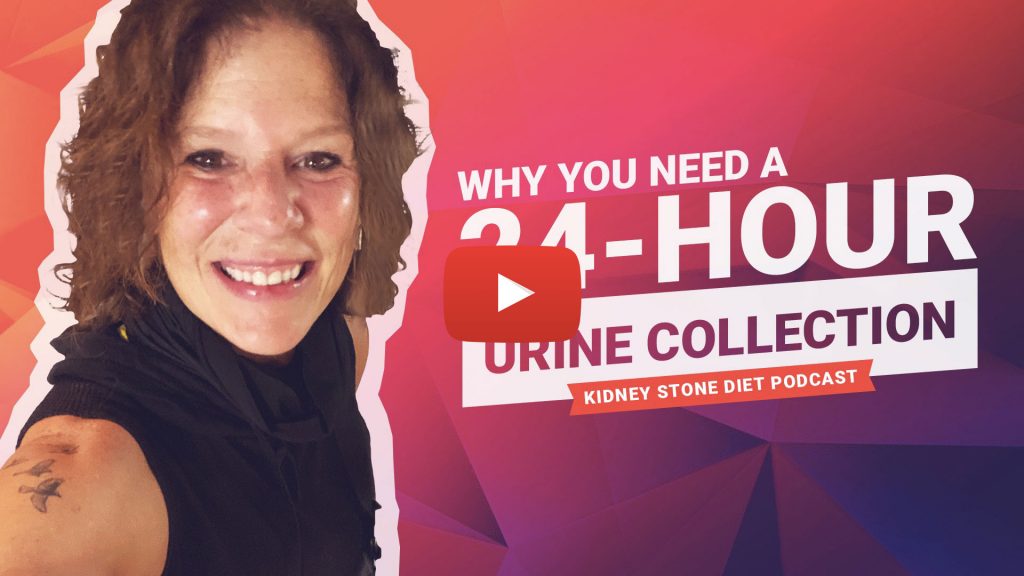 In this episode of the Kidney Stone Diet Podcast Jill explains why a 24–Hour Urine Collection is an important first step in treating your kidney stone disease.
24-Hour Urinalysis Consult – a 15 minute private phone consultation with Jill to explain what your values mean and the important points to discuss during your next doctor visit.
Kidney Stone Diet
Kidney Stone Prevention Program
Oxalate Food List
Subscribe to the Kidney Stone Diet podcast on Apple Podcasts, Spotify, YouTube, or wherever you listen to podcasts.
---
Love this episode? There's more!
---
Transcript
Coming soon